About
Transform your future through highly-regarded programs in leadership development, mentoring, career advancement, and personal growth. Access resume help, mock interview preparation, professional development workshops, and law and public policy programming. Build your resume through an immersive job-shadowing experience known as an externship. Develop a personalized set of tools and skills that prepares you for the modern workforce, boosts your resume and graduate school applications, and builds confidence for life.
Upcoming Opportunities
30 September 2022 | Online
01 October 2022 | Trayes Hall, Douglass Student Center
13 October 2022 | The Ludwig Center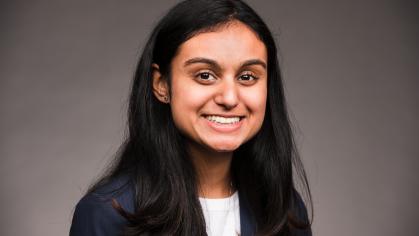 "I had the wonderful opportunity of participating in an externship. It was a great experience to learn and hear from professionals in the finance industry. Douglass helped me prepare by hosting workshops that allowed me to gain a new perspective." – Prisha Patel
Applications Open Now
2022-2023 Site Mentor Applications are due on September 30, 2022!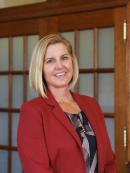 Associate Dean for Undergraduate Programs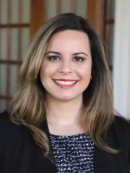 Stephanie Perez (she/her/ella)
Senior Director of the BOLD Center and Career Pathways
Career News at Douglass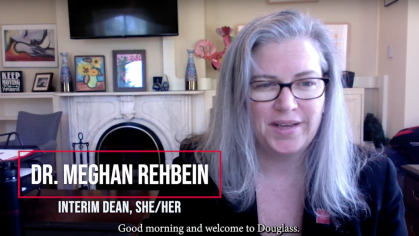 Dear New Douglass Students,
Welcome to the Fall 2022 semester and congratulations on taking the bold step of choosing the Douglass difference!
As a Douglass student, you will benefit from an educational track of academic and co-curricular programming that helps you acclimate to college life, excel in your classes, and build your resume for Rutgers and beyond. Our students participate in a range of programming in the following categories: Douglass Discovery (research), Career Development, Knowledge and Power (women's empowerment), Diversity, Equity, and Inclusion, and Residential and Community Engagement.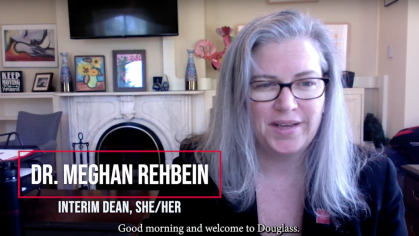 Dear Students,
Welcome to the Fall 2022 semester. On behalf of the staff at Douglass, we're excited to have you back!
Research shows that students that have the most positive college experience, and stay through graduation, are those who find a sense of connection. With this in mind, I urge you to fully engage in all that Douglass has to offer.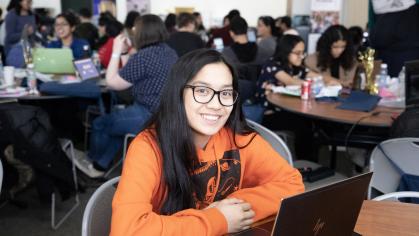 Become an externship site mentor! Site mentors play a pivotal role in our students' professional journeys—providing necessary career development opportunities and industry insights. Site mentors are responsible for organizing activities for externs such as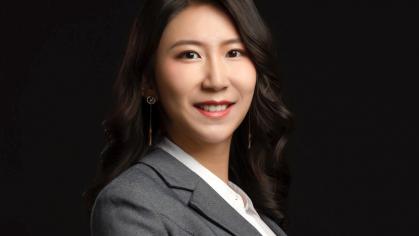 Since graduating in 2013, Qi Guo (Cathy) DRC'13 has spent her professional life pursuing an integral Douglass ideal—equitable and accessible education for all. Guo's advocacy for education on behalf of women everywhere has led her across the world, from China to the United States to Africa and beyond.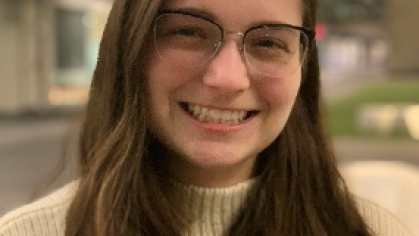 Shelley Merhav DRC'23 is a biomedical engineering major, volunteer EMT, and active Douglass community member. This month, she will serve as a student moderator on the Post-Graduation Education Opportunities panel at the Christiana Foglio DC'84 Douglass Career Conference. In this role, she will help facilitate conversation between panelists and students as they discuss how to navigate graduate school opportunities and pathways.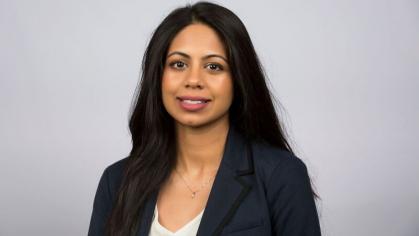 Tasmiah Choudhury DRC'11, a senior clinical scientist for Merck, knows the value of passing down her expertise to current Douglass students to help them achieve their goals. For the past several years, Choudhury has been deeply involved in Douglass programs. From her work as an externship site mentor to her role as a Douglass Career Conference speaker, Choudhury has made a transformative impact in the lives of Douglass students.
Douglass students Emily Salamon DRC'22 and Kimberly Mohabeer DRC'21 are leading the way for women interested in law and public policy at the University. Their new student organization, the Women's Pre-Law Society, is currently the only organization at the University that specifically serves the needs of women navigating pre-law majors and law school aspirations.