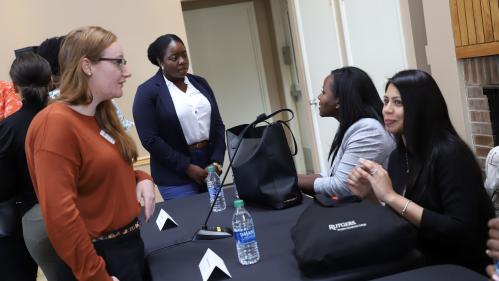 Connect with the Honors College
About  
This community, housed on College Avenue, offers unique programming for students who are enrolled in both Douglass and the Honors College. Develop your passions in social justice, STEAM, and community leadership.
What is the Innovator-in-Residence Program?
Each year, the Innovator-in-Residence Program hosts a scholar or artist to connect with students in the Douglass-Honors College Coalition. Students  travel to New York City to meet with the Innovator-in-Residence for a week-long experiential learning opportunity centered around global issues through the lens of STEAM (science, technology, engineering, arts, and math).