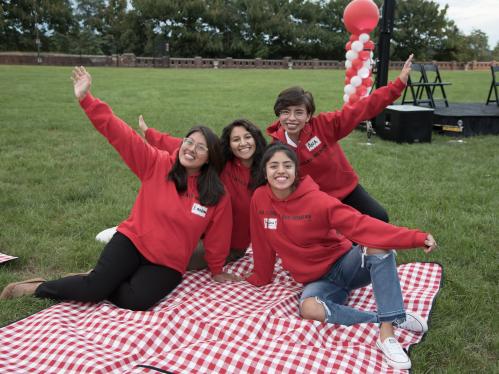 Enroll at Douglass
Douglass is a close-knit community within Rutgers that enhances the college experience for all majors by adding a feminist lens to your education. Start your Douglass journey today!
Why Douglass?
We strive to understand each other's perspective. We bring each other along. We believe that students have the power to achieve all their dreams—and we give them the tools to succeed both academically and professionally.
Douglass invites Rutgers—New Brunswick undergraduates, from the newly admitted to those in the middle of their junior year, to enroll in the College. Through extensive mentoring, research, academic, and career opportunities, alongside our vibrant living-learning communities, students find their voices and passions.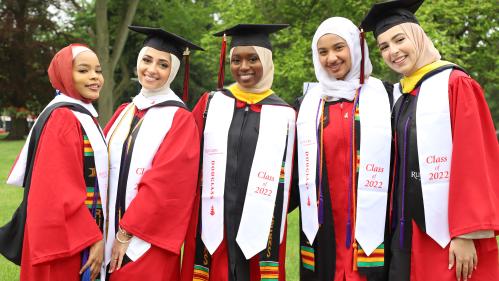 See the Douglass Difference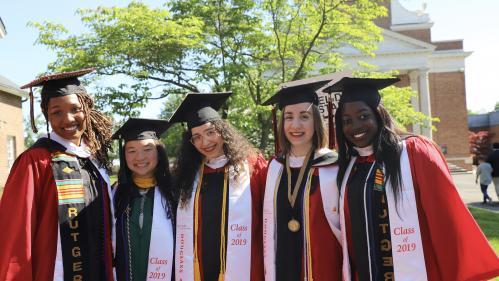 Commuter Students at Douglass
Douglass welcomes commuter students to the College and recognizes the particular needs of the commuter population. Even as a commuter, you will quickly learn to feel at home on Douglass through special programs hosted by The Beehives Commuter Association.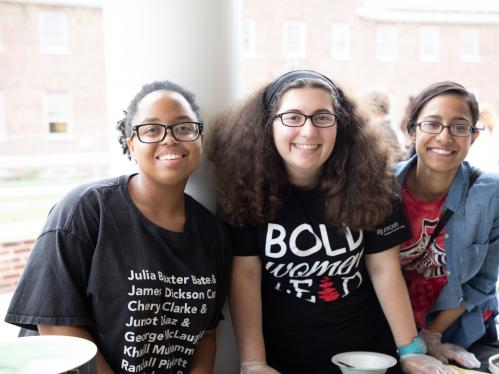 Transfer Students
Students who transfer to Rutgers from various four and two-year schools face similar challenges: from adjusting to the size and expectations of Rutgers to new policies and requirements, to multiple campuses, bus routes, and a dizzying array of opportunities from which to choose. The Douglass staff, deans, and advisors at Douglass are very aware of the challenges that transfer students experience, especially upon arrival.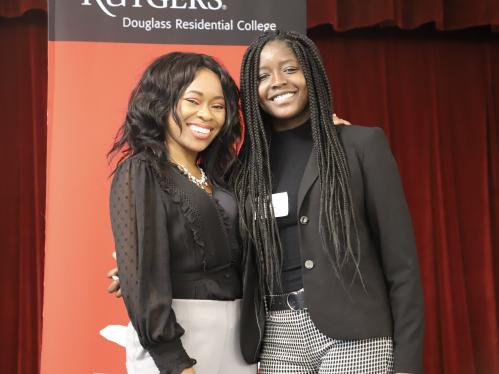 Nontraditional Students (out of H.S. 5+ years)
Douglass recognizes that adult women students require different kinds of support and guidance than traditional aged college students. The Mary I. Bunting Program recognizes the needs of students who wish to complete college, either part-time or full-time, later in their lives and careers. Students receive individualized mentoring, special housing, and more.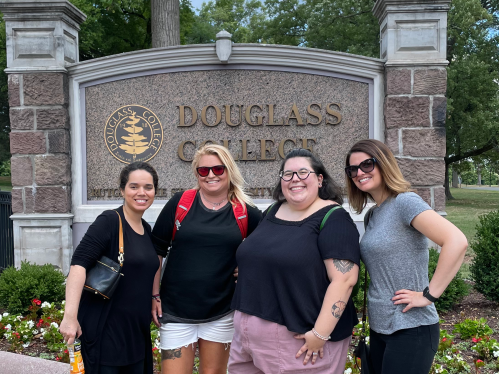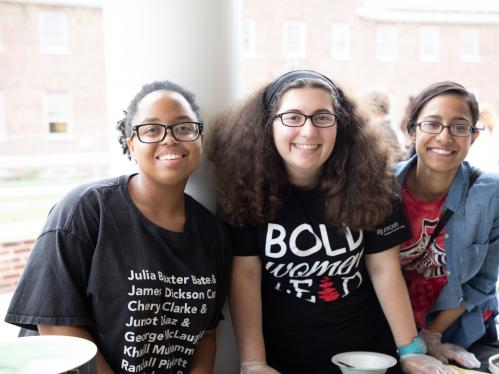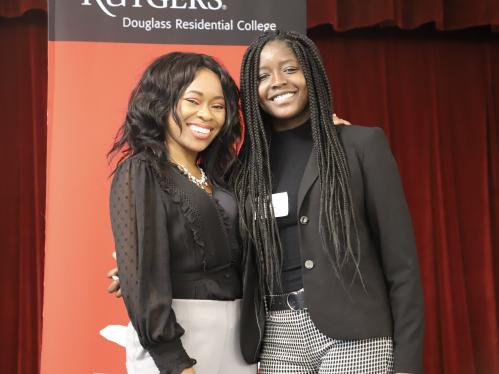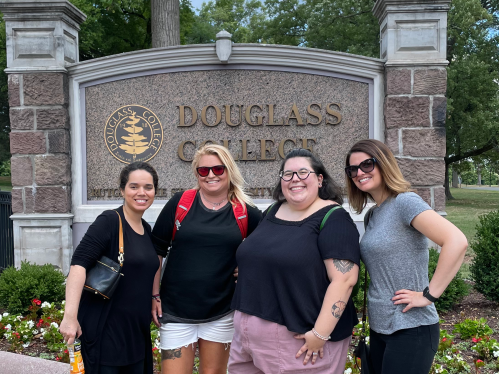 Explore Research as a Douglass Student!
Starting Rutgers this Fall as a STEM student? Searching for how to get started in your research or career?
Build skills to land an internship with Douglass!
Hear from Alicia, a commuter student interested in law, about how Douglass made the difference in her Rutgers journey!
Out of State Student Video
Douglass is the place for out of state Rutgers students. Learn how Douglass can maximize your Rutgers experience!
Douglass WiSE Student Webinar
Over half of Douglass students major in science, technology, engineering, or math! They thrive through programs offered by Douglass WiSE (women in science and engineering). This video offers insightful information on Douglass opportunities for students in STEM.
International Student Video
Are you an international student looking to enroll in Douglass? This video offers insightful info on the Douglass experience from the perspective of an international student!
Commuter, Off Campus, Transfer, and Non-traditional Student Webinar
Douglass is inclusive of many types of student experiences! This video offers insightful info on the Douglass experience from the perspectives of nonresidential and transfer students.
Choose Douglass: Learn about Douglass Programs!
Douglass programs make your Rutgers experience extraordinary. Learn more about how experiential learning, mentorship, and more can transform your Rutgers experience.
Scholarships at Douglass
Douglass has moved to invitation-only scholarship applications for eligible students through their Rutgers official email addresses. Eligible Douglass students will be invited to apply for Douglass scholarships on an annual basis in the spring. The Douglass Scholarship committee will award all Douglass scholarships according to the scholarship criteria. Students will be notified over the summer if they have been selected to receive a Douglass scholarship.
We strongly recommend that students interested in scholarship funding review information available from the Office of Financial Aid, and complete the annual FAFSA and all relevant financial aid paperwork.
Hear from students!  
"Douglass taught me to take pride in my work, to stay curious, and to empower others along the way. These lessons will enable me to succeed, both inside and out of the workplace." - Alana Bennett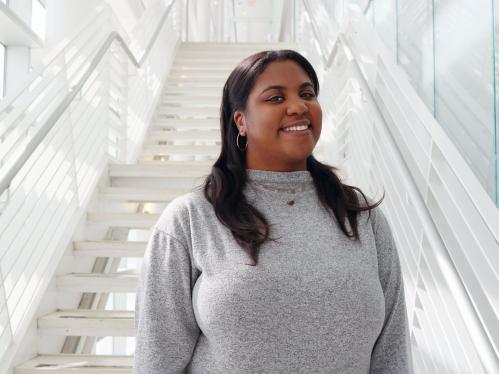 "The Douglass network is one of the most supportive and inspiring groups I'm a part of!" - Xinhua Huang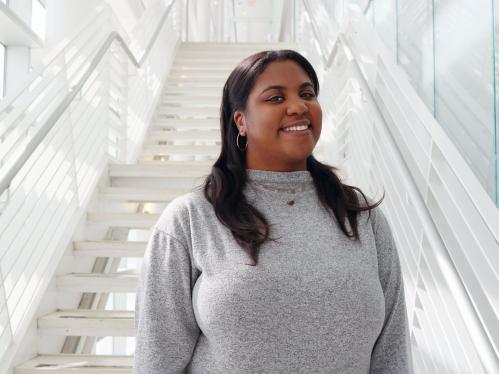 Questions About Enrollment?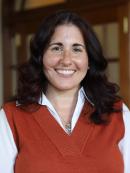 Kimberly Apadula (she/her)