About
Douglass' chapter of the Public Leadership Education Network (PLEN) provides a wide array of programs to students interested in public policy and leadership. Through your involvement in Douglass PLEN, you will have the chance to land an internship in state departments and agencies in Trenton and other organizations dedicated to public policy research and implementation, attend seminars in Washington D.C., and network with state and national leaders in law, public policy, and politics.
Meet Douglass PLEN Ambassadors!
Cassandra Vega is the Chief of Staff of the Rutgers University Student Assembly (RUSA), Co-Membership Chair of the Women's Pre-Law Society, Douglass PLEN ambassador, and involved as a general member of various additional clubs on campus. Vega is also a first-year Institute for Women's Leadership (IWL) Scholar and passionate about intersectional feminism, class consciousness, and human rights. In her spare time, she enjoys writing poetry, roller skating, playing basketball, and fashion.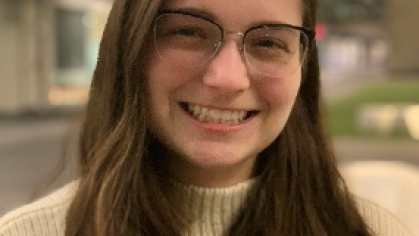 Shelley is works part time as an intern for a medical device consultant company.  She also serves as Freshman Outreach Chair for the Biomedical Engineering Society and a volunteer EMT in her hometown. She became a PLEN Ambassador because going into college, she had a very limited idea of what jobs would be available after graduation. PLEN taught her so much about her own field of study and all the different ways she could use her skills to be involved in movements she cares about and is eager to share this with her peers.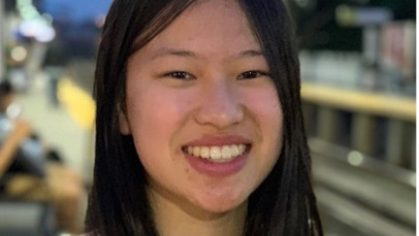 Katrina Tun is a PLEN Ambassador and an Honors College student. She is passionate about helping other students find their interests in STEM serving as a Research Advisory Board Member and Douglass CATALYSTS Engineering Leader through the Douglass STEM Project in the past. Participating in the PLEN Women in STEM Policy seminar, Katrina hopes to spread her experiences and continue to learn about the challenges that the healthcare industry faces surrounding drug delivery, product development, and medical devices.
Health Policy (in-person)

Dates: October 8 to October 10, 2022

Women of Color Influencing Washington (virtual)

Dates: November 9 to November 10, 2022

Public Policy (in-person)

Dates: January 9 to January 13, 2023

STEM Policy (in-person)

Dates: March 14 to March 16, 2023 (in-person)

Global Policy (in-person)

Dates: May 22 to May 26, 2023

Future LGBTQIA+ Leaders (virtual)

Dates: June 14 to June 15, 2023

 

 
Questions About PLEN?
Reach out to Samantha Koprowski at:
Phone: 848-932-3046
Email: sjk240@polisci.rutgers.edu