About
STEM Leadership at Douglass offers students a variety of extra-curricular opportunities to double their impact in the STEM sphere, build their resumes, and develop as student leaders.
Ready to Apply?
Applications for 2021-2022 STEM Leadership organizations are currently closed. Please check back for more information coming soon.
Questions about STEM Leadership?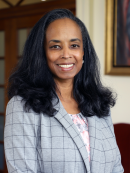 Director and Associate Dean of the Douglass WiSE Program