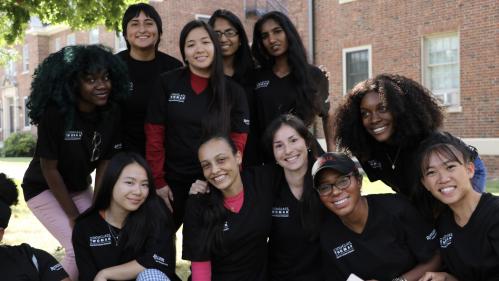 Dean Jacquelyn Litt Fund for Equity and Inclusion          
Help secure a legacy of inclusive excellence at Douglass.
About Diversity, Equity, and Inclusion at Douglass
At Douglass, interdisciplinary programming around Diversity, Equity, and Inclusion encourages students to strengthen their cultural competencies, boost inclusivity on campus, interrogate structures of power, and advance social justice. Opportunities for academic research, student leadership training, living-learning communities, workshops and critical conversations compose a well-rounded education that foregrounds equity and inclusivity in the context of women's leadership.
About the Fund
Dean Jacquelyn Litt Fund for Equity and Inclusion is named for the tenth Dean of Douglass College who served between 2010-2022. Dean Litt's focus, to advance women's education through transformational academic and co-curricular programs, led to the successes of thousands of students. The Fund will cultivate Douglass-wide efforts to sustain a community in which all students are valued and empowered.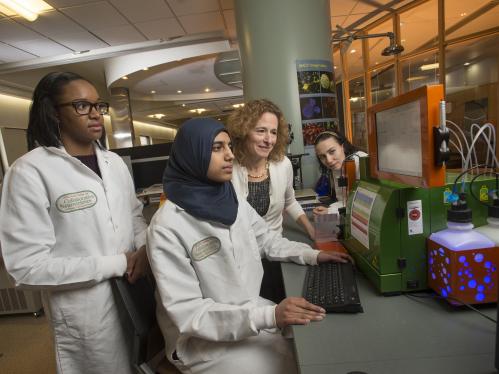 About Dean Jacquelyn Litt
Jacquelyn Litt served as Dean of Douglass Residential College and the Douglass Campus from 2010-2022. She is a Professor of Sociology and Women's and Gender Studies at Rutgers University-New Brunswick. Litt received her Ph.D. in sociology from the University of Pennsylvania. Her career and leadership have focused on advancing women in higher education, particularly through her leadership on promoting faculty women in STEM, enriching the Douglass curriculum and programs, and holding other academic leadership positions. Her research addresses poverty, racism, and motherhood and she has published two books and dozens of articles and presentations. Awards include "Outstanding Achievement in Scholarship" from the American Sociological Association, Women of Change award from AAUW/New Jersey, and "Leaders in Faculty Diversity" at Rutgers University. Litt was also honored with a Joint Legislative Resolution from the Senate and General Assembly of the State of New Jersey, honoring her leadership of Douglass Residential College and her research on women's issues that have made a positive impact on the lives of women and children.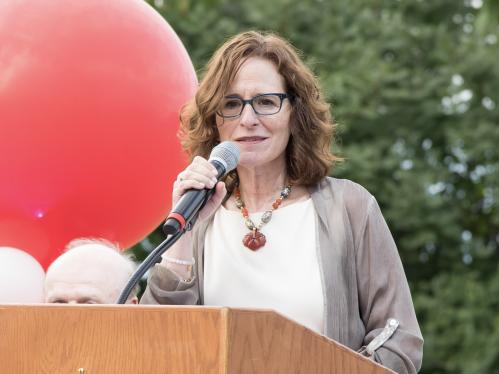 Hear from Students!
"My role as a DEI Ambassador has been eye opening and comforting. I didn't think it would be so necessary to be in a room with empowered women who are willing to engage in difficult conversations. It's refreshing to see and interact with people who are looking to spread understanding, love, and justice." - Yenny Tavarez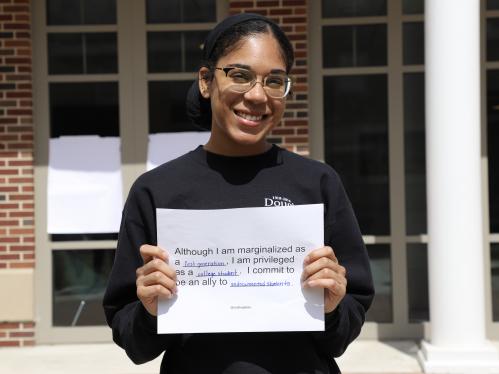 Student Research
Examining Intersectionality Among Faculty Development During a Pandemic
A research project by Rachel Antwi-Boasiako