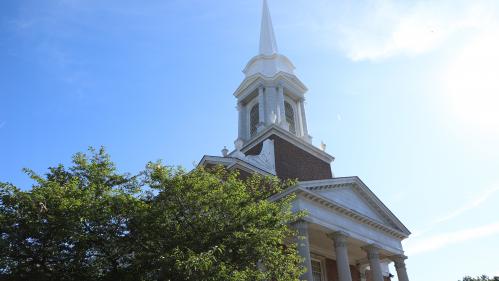 The Douglass Advisory Board
The Board helps advance the College's reputation and position Douglass as a nationally recognized leader in women's higher education.
About
The Douglass Advisory Board consists of alumnae who assist the dean in advancing Douglass through special projects and fundraising efforts. The Board offers advice concerning the College's priorities and vision, while acting as a sounding board for the dean on strategic and other planning. The goal of the Douglass Advisory Board is to enhance the College's educational resources, assist in planning for its ongoing success and enrich the lives of students. 
Members are nominated and appointed by the dean and the chair, and they serve a renewable 3-year term. Advisory Board members are expected to participate in meetings on a regular basis (either in person or by conference call), serve as advocates for Douglass, contribute or raise financial support for the College, and participate in discussion and committee work.
Alumnae
Julie Domonkos, DC'83 (Chair)
Barbara Rodkin, DC'76 (Vice Chair)
Shelly Alexander, DC'83
Terri Borden DC'85
Wendy Cai-Lee, DC'96
Angela Christiano, Ph.D., DC'87
Portia Policastro Cohen, Esq., DC'85
Janet Dally, DC'76
Lisa Dolly, DC'88
Janine Gianfredi, DC'02
Dana Grant DRC'15
Cathy Guo, DRC'13
Imani Johnson DRC'15
Ami Kachalia, DRC'14
Tara Kousha, DRC'12
Stephanie Kushner DC'77
Susan L. Martin, Ph.D. DC'68
Maggie Maniar DRC'21
Michele Ozumba, DC'73
Eileen Poiani, Ph.D., DC'65
Nicole Ramos, DRC'17
Barbara Shepard DC'77
Karen Stubaus, Ph.D., DC'72
Marilou Terpenning, M.D., F.A.C.P., DC'71
Staff
Meghan Rehbein
Elia Desruisseaux
Leslie Danehy
Lydia Prendergast
Stephanie Perez