Douglass Spring Convocation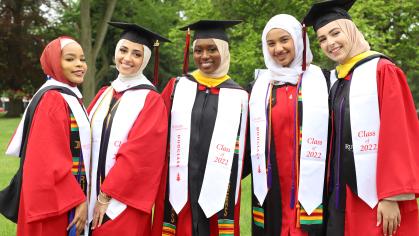 Congratulations Graduate! You are cordially invited to be recognized at Douglass' 102nd Convocation to be held on May 13, 2023. Convocation is the graduation event specifically celebrating Douglass students! At the ceremony, you will be congratulated individually as your name is called to walk across the stage and receive your Douglass certificate. Family, friends, and fellow Rutgers students are invited to join this more intimate celebration of your achievements.
 
More announcements are coming soon!