Douglass Day: Tradition, Vision, Impact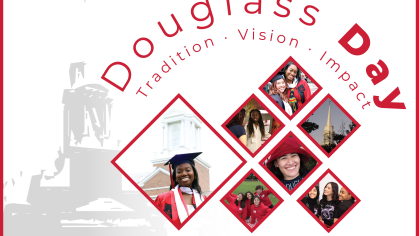 Save your spot at Douglass Day on Friday, October 13, 2023!
Douglass Day will showcase Douglass' innovative programs, leadership, history, & future! Discover what it is to be a Douglass student today. Talk with newly appointed Douglass Dean, Dr. Meghan Rehbein. Get the full college experience by taking Douglass' foundational class, Knowledge & Power. Connect with current Douglass students as they demonstrate their work in Douglass' cutting-edge programs across the arts, humanities, and sciences.