About
The BOLD Center for Leadership, Career, and Personal Development is an exciting initiative that positions Douglass students for excellence in work and life by providing an innovative and enriching set of leadership, mentoring, career, and personal development programs. The BOLD Center programs help students to clarify their academic and career goals, connect with role models whose lives and work are exemplary, and prepare for success in their personal and professional lives.
Questions about the BOLD Center?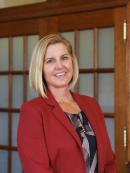 Associate Dean for Undergraduate Programs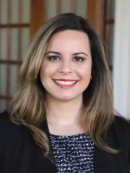 Stephanie Perez (she/her/ella)
Senior Director of the BOLD Center and Career Pathways
BOLD Center Resources
The BOLD Center is here to help with all your career questions. Below is a list of resources at Douglass and Rutgers that can help propel you to academic and professional success!
Career Self-Assessment

Set up an advising appointment:

Christiana Foglio DC'84 Douglass Career Conference for Women (October 2021).

Click here for recorded workshops and webinars.