This year's Douglass College spirit tent was buzzing with red pine pride at the 2022 Homecoming celebration! On October 22, 2022, alumnae, staff, and students came together to celebrate all things Douglass before the Rutgers homecoming football game. Attendees participated in raffles, current students connected with alumnae, and staff spoke to guests about the power of the Douglass Difference. Our community is at its strongest when we come together to share the uniquely transformative nature of the Douglass journey. The College thanks everyone who stopped by the tent to celebrate. Thanks to all who came out to join us!
Showing our Douglass Spirit!
Scroll to see photos of the Douglass community at Homecoming!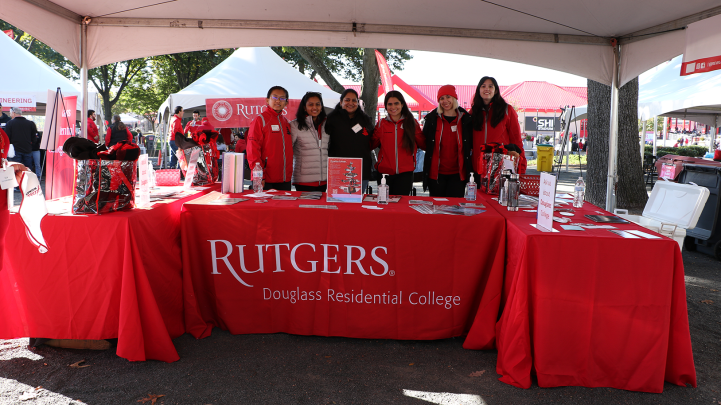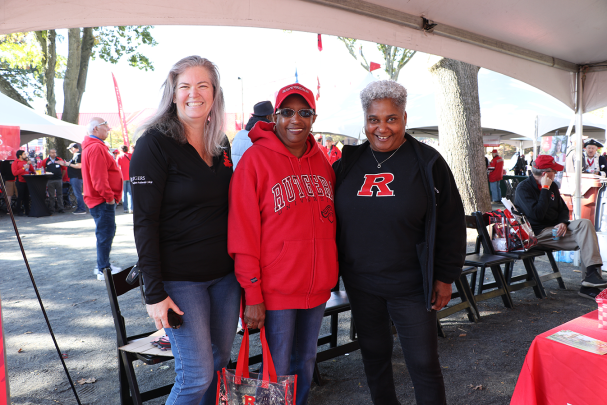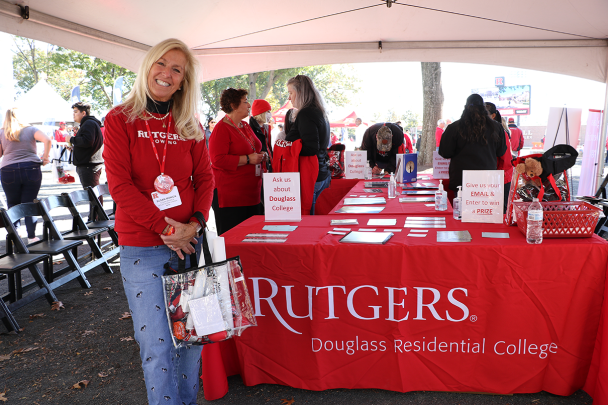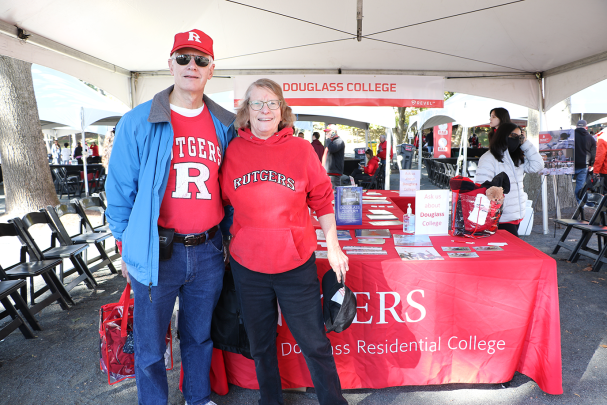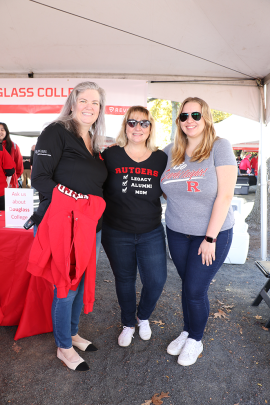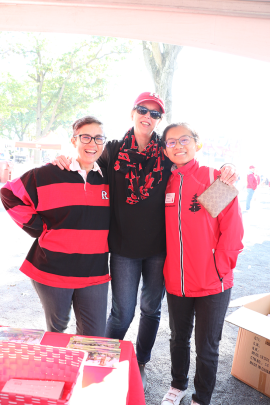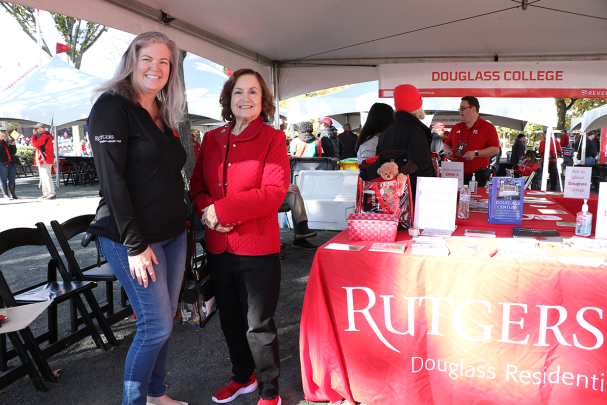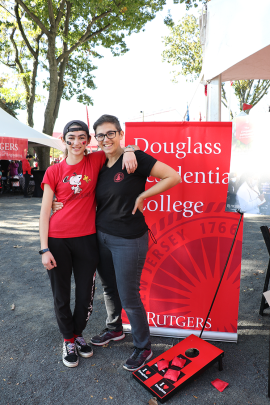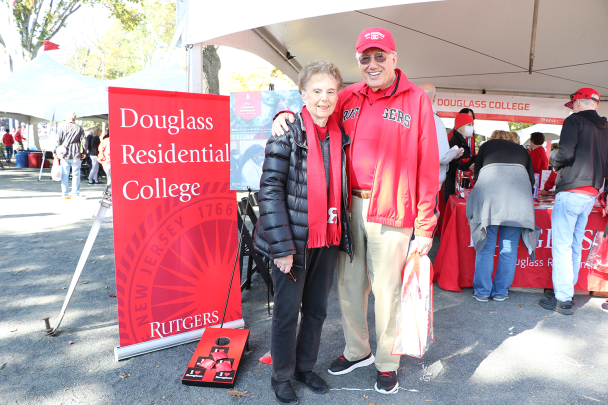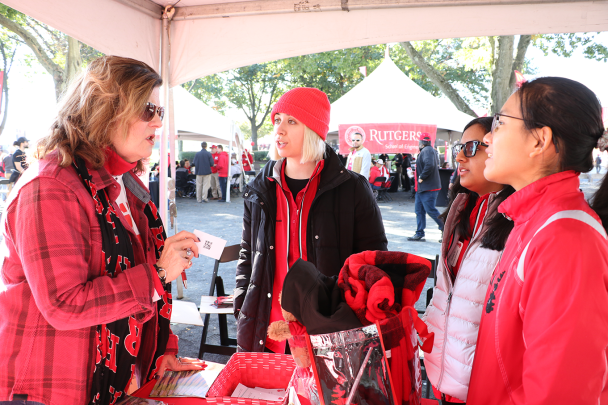 Interim Dean Meghan Rehbein with Donna Gibson DC'86 and Gail Sylvester-Johnson DC'13
Sue McCahill–Zahorbenski DC'78 and her husband Steve Zahorbenski
Interim Dean Meghan Rehbein with Mother and Daughter Alumnae Melissa McElroy Bandel DC'92 and Jillian Bandel DC'22
Adriane Padakis DC'96, Lisa Riepe DC'95, and Aliceana Lin DRC'24
Interim Dean Meghan Rehbein with Susan Darien DC'64
Adriane Padakis DC'96 with daughter Ruby (7th grader and future Douglass student according to her mom!)
Barbara Shakin Bruskin DC'54 with her husband Stan Bruskin
Alumna talks to Red Pine Ambassadors