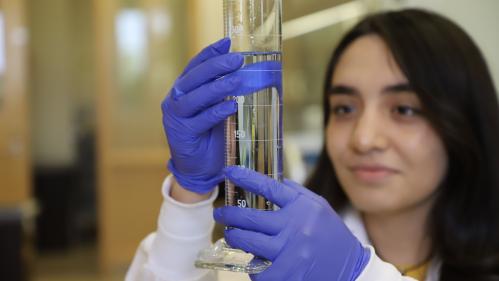 The Douglass Experience
Claim your pathway to success! 
What sets Douglass students apart?
As a Douglass student, you will benefit from an educational track of academic and co-curricular programming that helps you acclimate to college life, excel in your classes, and build your resume for at and beyond Rutgers.
To be eligible for a Douglass certificate at graduation, students must successfully complete the Knowledge and Power Course, participate in the Douglass Community by living on campus or engaging with student groups and activities, engage with others around issues of Diversity, Equity, and Inclusion, and get involved in research and hands-on learning through either Douglass Discovery or Career Pathways.
Students can complete these requirements by participating in a range of programs available through Douglass WiSE (Women in Science and Engineering), the BOLD Center for Leadership Career and Personal Development, Gender and the Arts, or Douglass Discovery Faculty Fellows. When they graduate with a Douglass certificate, students leave college well-rounded and prepared for graduate school, careers, and more.
The Douglass Experience
The Douglass Experience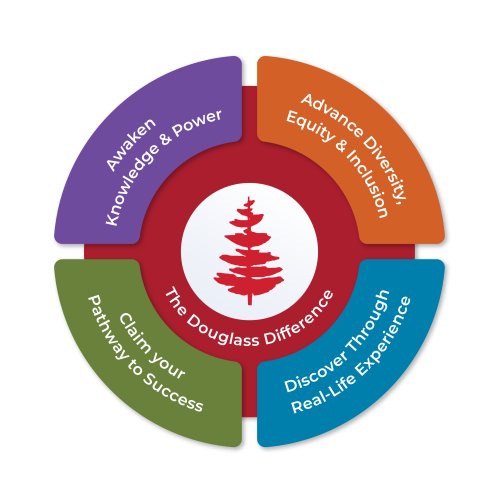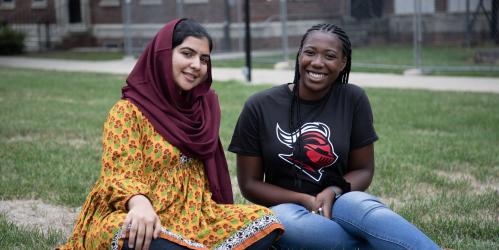 What kind of study are you looking for?
Claim Your Education
 "As a senior, I see how impactful Douglass programs have been on my college education, as they have helped me explore new ways to navigate the spaces I enter." - Rachel Antwi Boasiako